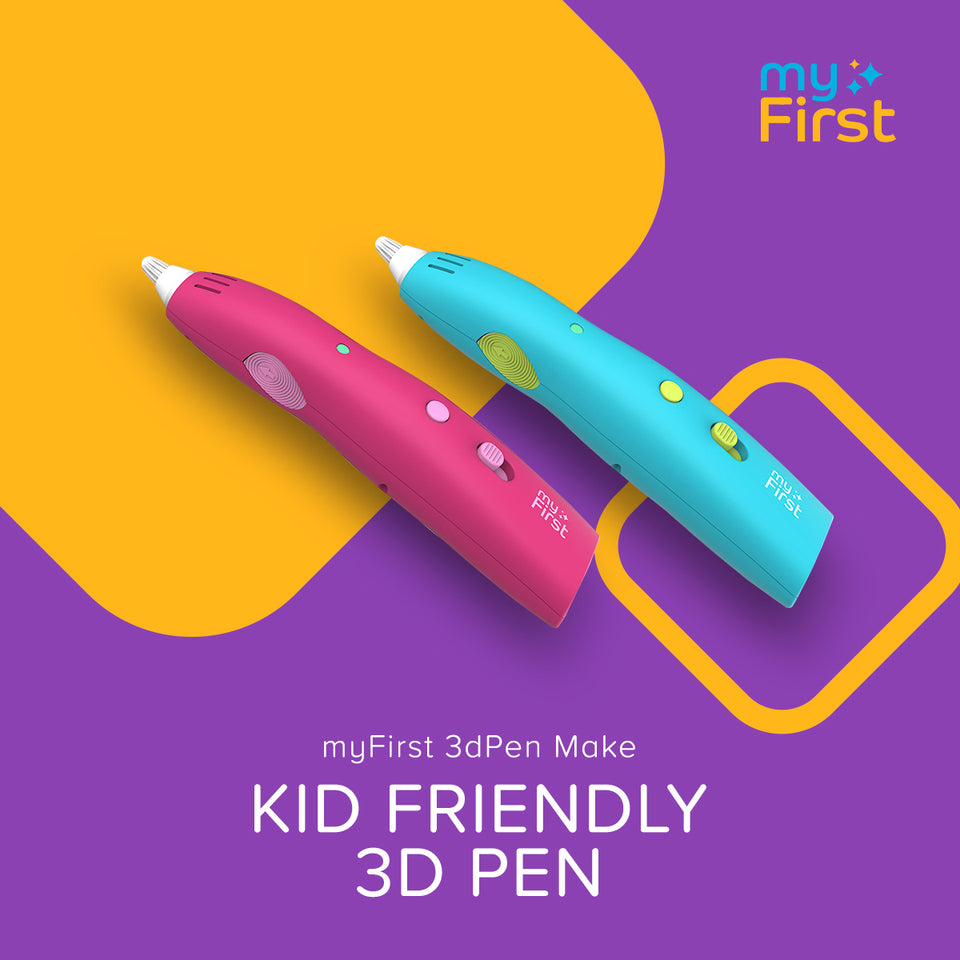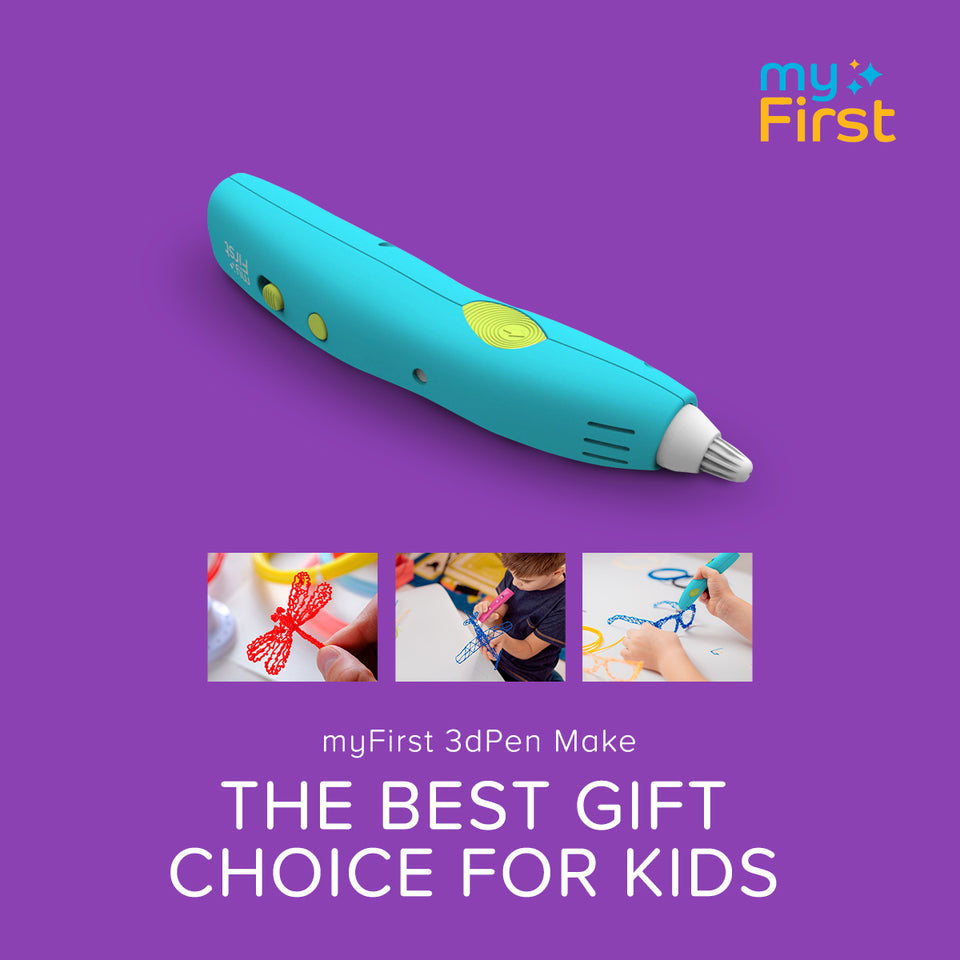 myFirst 3dPen Make
FP3304SA-BE01
Introducing myFirst 3dPen Make - Transform Imaginations into Reality
3DPen for Young Creators (Ages 3-12): Specifically tailored for young crafters from 3 to 12 years old, bring their drawings to life, exploring the magic of 3D creation.

Wireless Convenience: Enjoy wireless operation with a built-in battery and USB charging for hassle-free use.

Safety and Ease of Use: Prioritizes safety with low-heat filament and rapid solidification for worry-free creativity.

Non-Sticky Material: Create with confidence using easily removable, non-sticky materials. The filament is made from non-harmful PCL materials.

Enclosed Heat for Safety: The pen's heat is enclosed, ensuring children are safeguarded from potential harm.
Introducing
myFirst 3dPen Make
Safe for Unleash Kid's Imagination!
What is a myFirst 3dPen Make?
3dPen Make is like a magic pen for kids! It uses warm eco-Filaments to create cool designs
no need for software or tricky technology. As a kids we know says, 'If you can think it, you can draw it. Your ideas come to life right from your brain to your hand.' It's not just creative, it's real fun! You can draw raised pictures on paper or any flat surface. But here's the coolest part is this pen can also draw in the air! Imagine making 3D shapes that you can touch and hold, right in front of you.
What makes using a 3D Pen Make so special
Less Mess with Rapid Solidification
Low heat filament with fast solidification. Non-adhesive material filament and easily cleaned off.
Safe to Touch
The heat from the inner device does not pervade the exterior, which protects the child from the heat entirely. The filament is made from PCL materials that are NOT harmful to touch.
Operate Wirelessly
Inbuilt battery with USB charging. Does not require a wire to operate for easy usage and movement.
A Glance on
How Do 3dPen Make Work?
More about PCL Filaments
Multi-colored filaments are readily available. The filaments used for myFirst 3dPen contains Polycaprolactone (PCL). PCL is a biodegradable polyester with a melting point of about 60°C and, thus, is rather soft at room temperature.
What amazing things will you design with the myFirst 3D Pen Make?
Specification
MODEL

myFirst 3dPen Make

Molding speed

2 levels adjustable

Temperature


2 levels adjustable

Power supplier

Built-in rechargeable battery,
or adapter with output 5V,1A or 2A.

Nozzle diameter

0.9mm

Filament diameter

1.75mm

Device dimension

142x29x26mm

Product weight

46g
What's In The Box
myFirst 3dPen Make
9.8 ft / 3 m Plastic Filament x 3 Colors
Micro USB Charging Cable

Design Templates
Got Question?
We Got Answers
Specification
MODEL

myFirst Headphones BC Wireless

Dimension

Ear-to-Ear (Width) : 100mm
Ears-to-Neck (Length) : 140mm

Material

PC, PET 

Net Weight 

26g, 0.9oz

Audio Input

Bluetooth, Built-in Microphone

Battery Capacity

140mAh 

Battery Life

5 Hours 

Stand-by Time 

480 Hours

USB Charging

DC 5V 

Charging Time 

2 Hours

Bluetooth Range

15m